IT - Telecommunications - Cyber - Cloud Security Solutions - Consulting - Outsourcing
Providing Certified Professional Services to Governments and Enterprises
Securing Mobile and Fixed Networks
NEW - Blockchain Network Security Solutions
About Us.. The Story.. +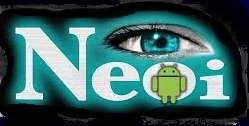 We provide Project Management, Services and Professionals for:
BSI 100 - ISO 27001 - Grundschutz - BNA 109 - ITU1501 - MCP
Encryption - Migrations - Administrations - Assessments - Governance - SOC - NOC - Cloud - Blockchain
Since its foundation in 1979 the then BEI Gmbh in Germany, was the company involved in RF Communications. Having the first ever License from the German FTZ ( today BSI) for manufacturing Transceivers in Germany after the War, BEI fast expanded its operations to Japan and then Asia. Following the Tradition of creating Brand names , the German company registered the Brand name Neoi worldwide, to protect its designs and developments. In the 80s, Neoi (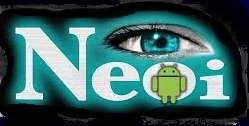 )created the Nimics Brand, and manufactured the first encrypted Satellite Telephone for a large German Enterprise, involved in Military Communication systems.
Software development in its early beginning evolved and Nimics/Neoi progressed further in developing secure VHF,UHF and later Microwave communications. It was always the companies tradition to develop complete systems and not only parts of it, because Neoi recognized early the Security Risks in using 3rd party hardware, with its backdoors build in under instructions from other Governments.
With the design of Smartphones, Neoi then started developing complete Smartphone Solutions in the early 2000s especially looking at the security risks users take by using Smart Phones.
With Processor speed increasing, in 2006 Neoi Germany formed its SecureScrypt division and started developing secure communications for Smart Phones. Even so the first Developed secure Smart Phones, were unbreakable even by certain Government Agencies, the Business Model was not successful, because users had to buy new Phones, and render their old Phones as useless.
Nobody, especially Business and Enterprise Users wanted to buy a new Phone for EUR 3,000.00, a Model which they actually did not like ( they were used to their Phones), but also a Phone that could not be updated to the latest fast evolving OSs like Android and Windows.
SecureScrypt revamped its strategy and concentrated on developing an Accessory to users existing Smart Phones, to easily convert it into a 100% MIL Grade secure Enterprise Phone. In co-operation with a German Memory / Flash Card manufacturer, ENIGMA SD ( named after the famous WW2 unbreakable Enigma Machine of the German Military) was created.
Now for the FIRST time ever, and still the First , SecureScrypt Enigma Systems GUARANTEE to Enterprises, Governments, Militaries unbreakable secure wireless communications with Standard available Smart Phones.
The last challenge was the Iphone, the breakthrough came in January 2014, SecureScrypt created the ENIGMA SOFT system, a combination of Software and Hardware in one closed system. Different from ALL other solutions on the Market, SecureScrypt provides the COMPLETE solution, including the Server Nodes to be installed on site of the User ( A wish we followed our many Government and Enterprise users, who wanted COMPLETE control and Management over the system).
SecureScrypt Call can be used worldwide and will on top save Enterprises 100,000s of $$ in IDD and Roaming Charges.
Since every System is completely different, customized to the needs and wishes of the users, it is unbreakable and 100% secure. Any Encryption offered by a Telekom with its Public Servers will never be secure! Today from Enterprise Consultants, Security Companies, Investment Brokers, to several European Governments use the SecureScrypt solution to protect their Information, because even a tiny leakage could by fatal to their business.
And Now in 2018 with Blockchain, SecureScrypt and the Group again leaders in Technology!